Corporate Brochure
CNY's most respected, trusted & innovative fencing, decking, pergola & railing company providing the highest quality products with professional installations and 100% customer satisfaction.
Decking Brochure
Planning your deck project is an important part of the building process and overall success of your final finished project. We want to make your planning and decision making process easy and enjoyable.
Pool Fencing
Poly Enterprises' pool fencing adds character and class to your property while simultaneously ensuring that your pool adheres to all New York State safety regulations.
Vinyl Privacy Fencing
Our high-grade Vinyl Privacy Fence comes in a variety of styles, accents, and colors. Pair it with beautiful accents including lattice and spindle styles for a distinct, beautiful appearance.
Vinyl Picket Fencing
Combine the classic look of picket fencing with the durability of vinyl. Our Vinyl Picket Fencing looks great, and helps keep children and pets safe.
Vinyl Horse Fencing
Traditional Horse Fencing and Agricultural Fencing can be a nuisance to maintain. With Vinyl Farm Fencing, you'll never have to paint or stain again. It cleans easy and looks great!
Pergolas & Arbors
Pergolas and Arbors are a perfect way to add style and function to your home. We offer both vinyl and wood styles, along with decorative post and shade coverings.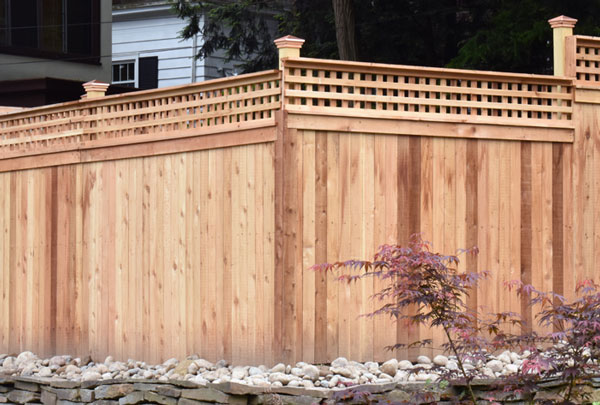 Wood Fencing
Wooden fencing in Central New York has to stand up to tough elements. For our wooden fencing we use nothing but the highest quality Western Red Cedar for every project.
Aluminum Fencing
When looking for an aluminum fence solution, we have what you need. We use Regis Fence which provides you with the highest quality, longest lasting fence.
Railing
We bring you the best railing options in the industry, bringing premium quality and top of the line beauty.